Hey peeps, thought i would make another rare appearance. I've been looking around and it would appear that with things like mandatory game installs etc.. with the next gen consoles, then these are basically pc's. correct? (please answer is im wrong).
If, they are basically pc's then why will games still cost about £50-60 when pc games cost half as much? Is it simply because Micro$oft & $ony are bastards or will the games be more difficult to develop? If its the latter then why? i dont know anything about development and indeed not alot about modern pc workings. So could anone else who perhaps just knows more info or maybe some detailed explainations please let me know?
Thankyou.
ps. hope to be online soon.

LoonzY

1st Wall





Posts

: 18


Join date

: 2013-05-10


Age

: 33


Location

: Hull



Fuck knows mate. One theory years ago was that console games had to be 'complete' whereas PC games didn't have to as they got patched quite regular. But since this gen all games on consoles got patched that don't make much sense.

Pais

Moderator





Posts

: 2998


Join date

: 2010-10-24


Age

: 40


Location

: Suffolk



LoonzY wrote:If, they are basically pc's then why will games still cost about £50-60 when pc games cost half as much?
Companies tend to make a loss on selling the consoles so as many people as possible buy them. Then they have to compensate for that by making a larger profit on the games. Also, the only time games are £50-60 is the start of a generation. This is because the games are still very expensive to make, but on a new console there are far less people to buy them. So if you're selling a game on the 360 now there are (in theory) 70 million odd potential buyers, allowing you to make a smaller profit on each game. When the X1 comes out that number will be much, much smaller.

The Selkie

Fifth Wall Vet





Posts

: 672


Join date

: 2013-05-12


Age

: 25



The problem now faced by developers aswell is the cost of making AAA titles has skyrocketed in recent years and is now beginning to border on Hollywood movie budgets.

Take a look at Dead Space 3 for instance, it's sold over a million units, sat at the top if the chart both here and the US but is considered a flop because it has yet to turn a profit.

The margins are getting smaller and if costs continue to rocket then by logic prices are going to have to increase

Killswitchmad

Fifth Wall Vet





Posts

: 3546


Join date

: 2011-08-19


Age

: 32


Location

: Suffolk



Thing is the cost of developing may have gone up but the quality and originality of titles has not.
Which far as I can see is all down to the publishers - who generally spend way more on marketing than they do on development. Which is plain bollocks in the grand scheme of things.

And the publishers that could actually afford to take a chance trying new IP wont in case they dont do well and cover the costs... which will annoy the shareholders... gotta keep the shareholders happy. fuck keeping the people buying the games happy - just brainwash those fuckers into thinking this is how games should be and how great games are is the way..

Seems to be the way of things these days - ever noticed how on TV almost every guest/celeb/psuedo-celeb is introduced by way of which means they are great.. Like selling 1,000,000 copies of something makes you good... fucking bollcoks.

People used to think that with all the big brother shit going on it was were moving towards some kind of orwellian world... if you ask me its more like huxelys brave new world !


HomerRamone2084

Fifth Wall Vet





Posts

: 875


Join date

: 2013-05-10



In not sure the consoles at a loss thing pet us not also forget that used games are a reason for higher costs on consoles.

The PC comparison is a good one. The games cost less as time goes on and in relation to demand. This is less obvious on console as the licence fee doesn't reduce so its always a par of the margin.

PC games have no platform licensing fees and don't have the used games problems for the devs. Steam is arch more price flexible platform but isn't generally cheap outside of sales. New PC games also retail for £35 which isn't much different to the £40 for console.

Daz190uk

4th Wall





Posts

: 475


Join date

: 2013-05-09


Age

: 31


Location

: Chelmsford



I agree with the consoles being sold at as loss at first, of course theyre gonna be at a loss, simply because the money they've spent on development, research, wages, components, manufacture and the quantity of stock (Storage for the millions of units they will have produced) plus bill gates's whore bill... so it will be a while before they even see anything like what they've payed come back, that's why titles are more expensive at first i guess, the quicker you get the $$$ back the quicker you can throw it into another project and start the whole cycle again in a few more years (whilst still earning stupendous amounts)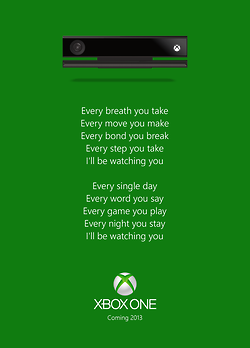 BluemaniacGrant

Fifth Wall Vet





Posts

: 514


Join date

: 2012-07-13


Age

: 27


Location

: Coventry




---
Permissions in this forum:
You
cannot
reply to topics in this forum