UPDATE: Ian Milham, a Creative Director working at EA posted this Tweet today signaling that the press was shown their latest project, presumably, Battlefield: S.W.A.T.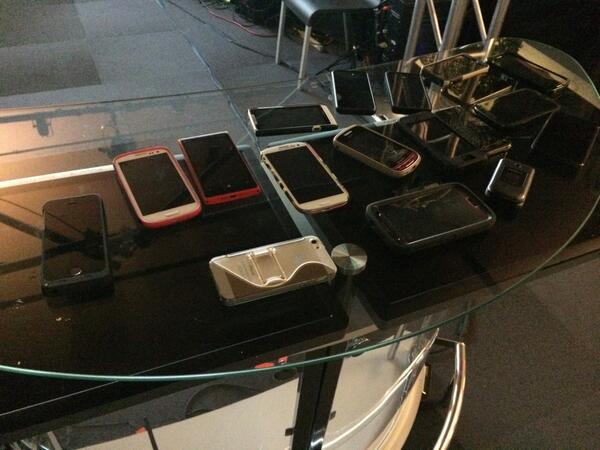 Shinobi602 is at it again, this time providing information on the rumored police themed Battlefield game that's supposed to arrive this Fall.
Again, apologies for a higher number of insider posts as of late, but it is the weeks leading up to E3 and a lot info is being thrown around so we're doing our best to just keep you informed of what's going around. Shinobi has a good track record with us so far, so that's why we cover him, and we also speak to him directly to confirm things before we post a story on his findings.
Shinobi was recently responsible for leaking the embargo for Halo 5: Guardians and has sources tell him Quantum Break wouldn't release until the Summer of 2015, which was pretty much confirmed the other day when we learned the game had only just now entered full production.
Earlier this year, rumors came out about Project Havana, an internal development name for what insiders said was a police themed Battlefield game being developed at Visceral Studios. Shinobi's source has told him that the shooter coming out of EA the year is indeed Project Havana, now called Battlefield: S.W.A.T. for the moment. The full name is subject to change according to Shinobi.
The game will be revealed at E3 and is apparently one of 6 titles that will be revealed by EA this year. We're awaiting more information on the game as this story continues to develop, but we'll keep you updated until we know if it's a multiplayer only experience or if there's a campaign involved so stay tuned.
This is only a Rumour but there's enough credability behind it to proove it to be true

PSG Penny

1st Wall





Posts

: 24


Join date

: 2014-05-23



once i would have been excited for this. the bf4 happened

slowdog76

Fifth Wall Vet





Posts

: 1207


Join date

: 2012-08-27


Age

: 42


Location

: lytham st annes....nr blackpool



Not interested until it's on the shelves, tried and tested with rave reviews, once bitten etc.

totalgizmo

Fifth Wall Vet





Posts

: 1097


Join date

: 2014-01-06



Battlefield 4 was soo bad it was hard to believe  

Dongziller

Fifth Wall Vet





Posts

: 706


Join date

: 2012-08-06


Age

: 35


Location

: Chester, UK



What's wrong with BF4? Over 100 hours played and if anything it's better than 3.

Pais

Moderator





Posts

: 2998


Join date

: 2010-10-24


Age

: 40


Location

: Suffolk



tbf i'm talking about the 360 version not sure what the next gen ones were like

Dongziller

Fifth Wall Vet





Posts

: 706


Join date

: 2012-08-06


Age

: 35


Location

: Chester, UK



I'll agree the 360 version was terrible. The PS4 version is great,had some lag issues in the beginning but runs fine now.

Pais

Moderator





Posts

: 2998


Join date

: 2010-10-24


Age

: 40


Location

: Suffolk




---
Permissions in this forum:
You
cannot
reply to topics in this forum